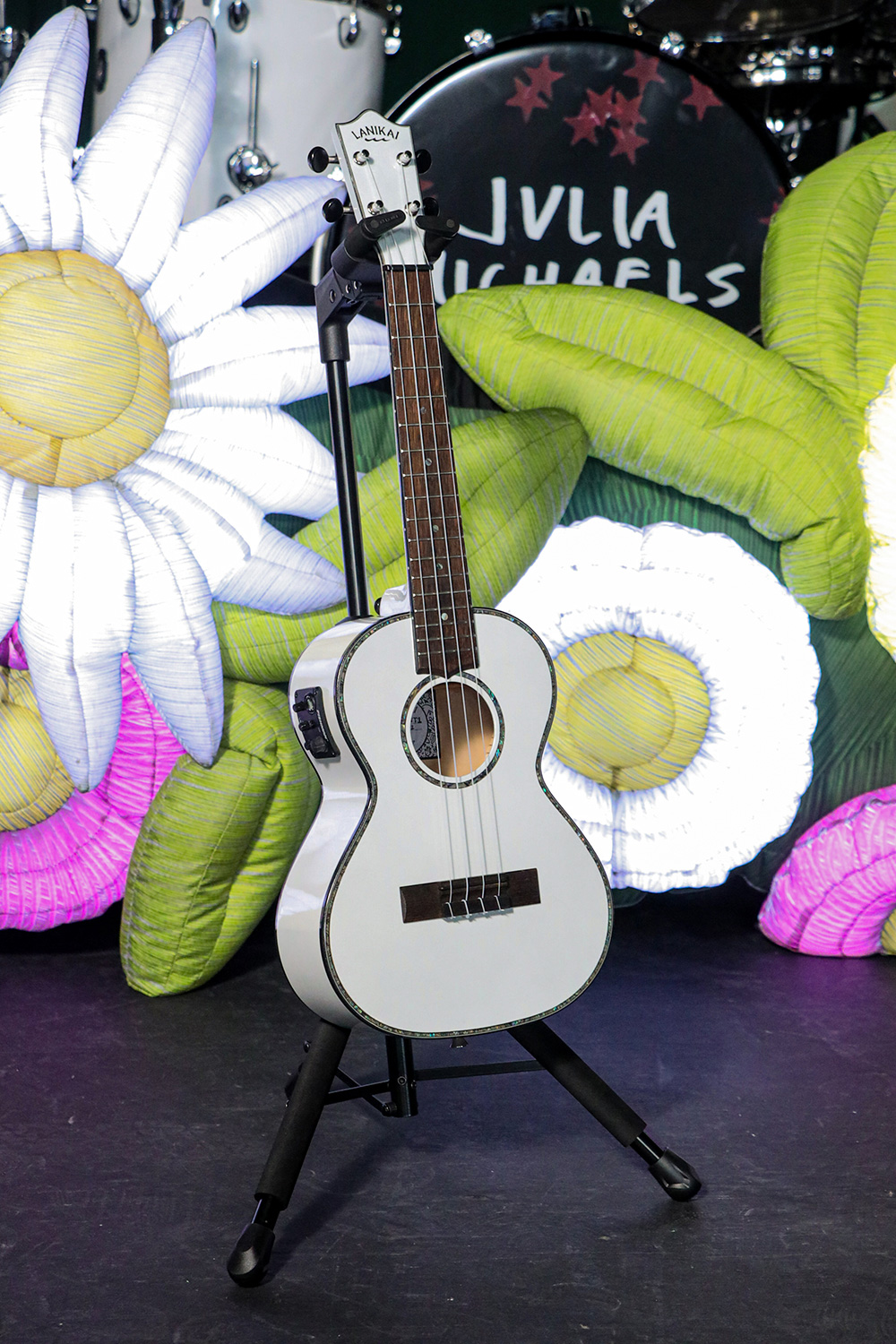 Mt. Juliet, TN – January 16, 2020 – Lanikai is pleased to announce the release of the Julia Michaels Signature Tenor Ukuleles.
Lanikai Ukulele Brand Manager Rock Clouser commented, "We are extremely excited to partner with an artist such as Julia Michaels with a uniquely styled Signature model ukulele. She is undeniably talented, and many of her songs, which originate on a Lanikai ukulele, continue to get awards and accolades around the globe. This collaboration is a salute to the power of the uke."
The Lanikai Julia Michaels Signature Tenor Ukulele is available in acoustic or electric. It has a glossy white pearl painted top, back and sides, accented with black multi-ply body and fingerboard binding, with abalone purfling and rosette. It is equipped with a wider nut for player comfort, open back tuners, black NuBone XB® nut and saddle, D'Addario® strings, DLX 10mm padded gig bag and a limited lifetime warranty. Julia plays this signature uke the world over on stage, in the studio and for songwriting support.
"I purchased my first ukulele at 16, and it was a Lanikai. I remember buying one because it looked so pretty and sounded awesome. I still love playing a Lanikai today for the same reasons. I have a part within my shows where it's just me and my Lanikai playing the crowd. It's really special," says Julia Michaels, "I also used my ukulele to write both of those songs, which is why I like to make a moment with my Lanikai in the shows for them."