Mt. Juliet, TN – November 1, 2020 – Saturn Series drums have been a cornerstone Mapex series for more than 25 years and the new Saturn Evolution Series presents the best of what Saturn has represented over its extremely successful history. At the center of the Saturn story is hybrid shell technology presenting both Birch/Walnut blended shells AND Maple/Walnut blended shells in the same series giving the player unprecedented selection in sound character. Saturn Evolution debuts the revolutionary "Halo" mounting system, a unique lateral "under lug-line" suspension mount allowing the shell to fully resonate with an open, pure tone. Each Halo Mount is equipped with the new Sustain Adjustment Knob which acts as a built-in equalizer slightly dampening the resonance of the shell when needed, producing a tighter and quicker decay, and eliminating the need for external muffling.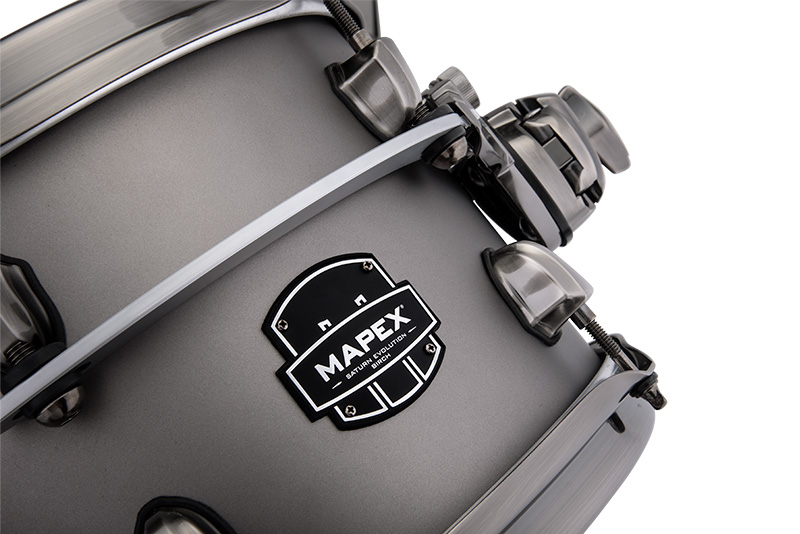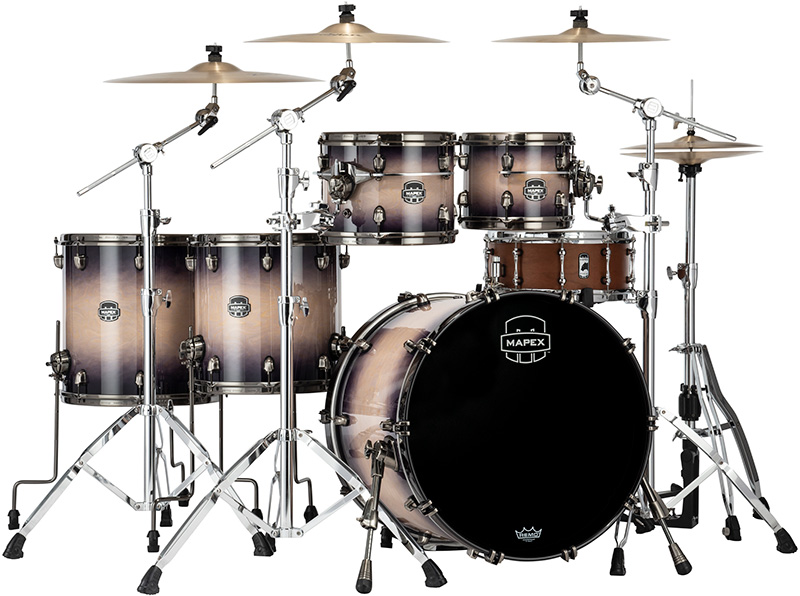 In addition to these ground-breaking new features, Saturn Evolution includes a host of Mapex Innovations developed through the acclaimed Black Panther Design Lab project. Floor tom legs feature a 90-degree static angled leg and the Sonic Pedestal Foot reducing the transfer of energy through the hardware keeping as much resonance in the drum as possible. The air flow venting system ensures that each drum produces its optimal tone by locating the air-vents at the nodal points of each shell keeping each drum breathing perfectly from the slightest touch to the most brutal stroke. The Chamber Specific Design concept gives each part of the instrument its true voice as shell plies get progressively thicker, depths increase by 1/2", and SONIClear bearing edges graduate as the drums get larger in diameter. The combination of all these details creates an amazing symphony in one kit, where every drum sounds perfect.
Saturn Evolution Finish Options

For more information about Saturn Evolution, visit: http://mapexdrums.com/us/products/drums/drum-sets/saturn-evolution
Mapex products are hand built and hand assembled by the artisans at its wholly owned factory. The people at Mapex have earned a distinguished reputation for designing, engineering, and building the highest quality acoustic drums. In fact, Mapex is one of the only companies of its kind to have earned ISO9001 certification – the world's standard for manufacturing excellence.