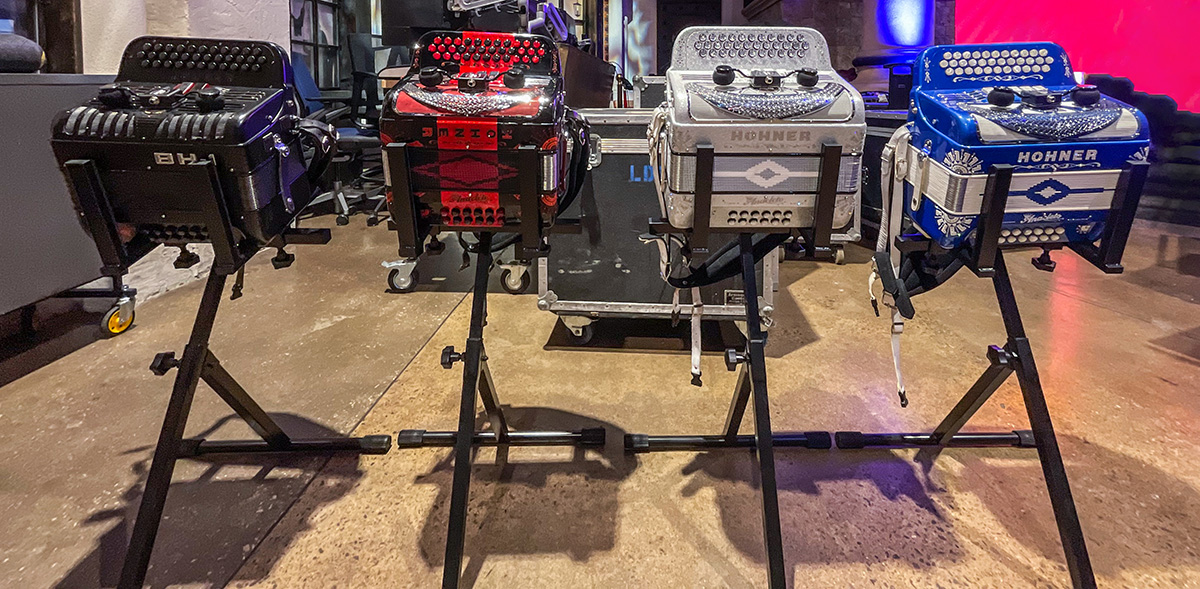 MT. JULIET, TN, MARCH 24, 2023…Nomad Stands, a leading provider of high-quality musical instrument accessories, has unveiled their latest product, the Nomad Accordion Stand. This innovative stand has been designed to meet the needs of musicians who are looking for a more practical and secure way to support their prized accordion.
The Nomad Accordion Stand has been specifically engineered to conform to the unique requirements of each player. Its adjustable height feature can be tailored to suit a wide range of performance situations, allowing players to effortlessly position their accordion at the height that will be most comfortable and accessible to them. In addition, its adaptable support arms can accommodate accordions of all sizes, making it the perfect solution for musicians with various instruments.
The Nomad Accordion Stand is lightweight, durable, and easy to assemble, making it the ideal choice for musicians who are always on the go. It can be effortlessly broken down and quickly reassembled, ensuring seamless transportation and set-up experiences for players.
"We're thrilled to introduce the Nomad Accordion Stand to the music community," says Brent Barnett, a spokesperson for Nomad Stands. "We understand the importance of having a reliable and flexible stand for musical instruments, and we're confident that the Nomad Accordion Stand will meet and exceed the expectations of accordion players everywhere."
The Nomad Accordion Stand is available for purchase on the Nomad Stands website and through select music retailers.
For more information about the Nomad Accordion Stand, please visit www.nomadstands.com.