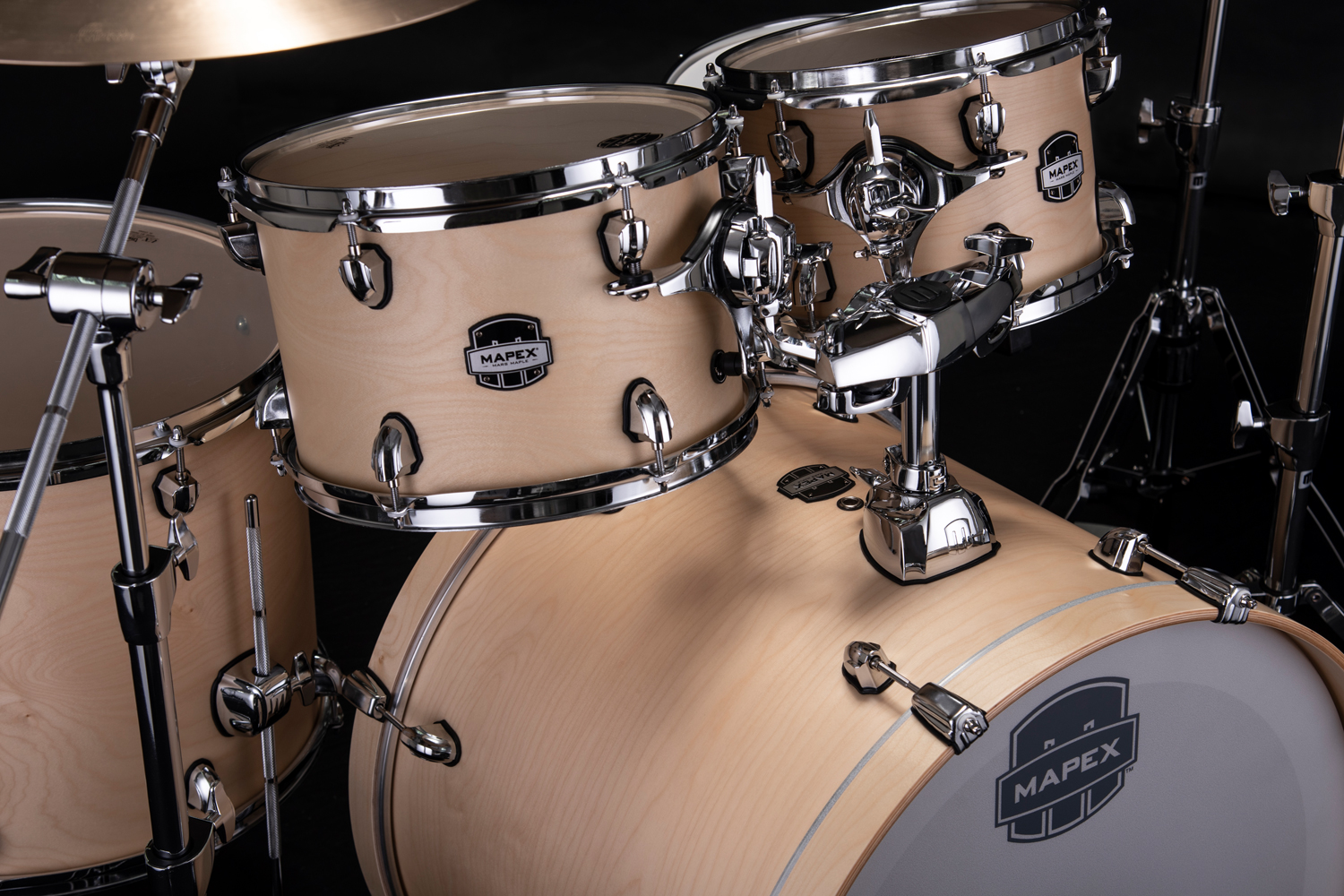 MT JULIET, TN, October 24, 2022… Mapex is excited to introduce a "Pocket-Friendly Sonic Classic" for those seeking the timeless, warm, and smooth sound of a classic 100% Maple shell and invites you to "Be The Spark" with exciting new finishes for those who prefer the tonal balance and controlled punch of 100% birch shells.
Mapex Mars Maple and Mars Birch continue to build on the storied Mars series legacy, long heralded as a benchmark for tone, quality, and value as a mid-range offering. Mars drums have served the heart of the drumming experience across the gamut of players, from beginners to pro-level musicians, for generations. The new Mars Maple and Mars Birch now contribute to further elevating this tradition, offering modern feature-laden kits with beautiful finish options for a completely reimagined series lineup.

New Mars series drums are appointed with proprietary Mapex SONIClear bearing edges, allowing the drumhead to sit flatter and make better contact with the shell. This important feature, utilized on Mapex professional kits such as the Black Panther Design Lab and Saturn Evolution, both expands tuning range and deepens the fundamental pitch to add dimension and character to the tone of the 100% 7-ply European maple or 100% 6-ply birch shells. Additional features include insulated bass drum claws, matching wood snare drums, and bass drum-mounted tom holders equipped with the SONIClear suspension system to provide maximum sustain and projection.
Not stopping at tone, the appearance of these drums won't fail to impress, with four stunning Mars Maple lacquer finishes and four new Mars Birch sparkle wrapped finishes sure to make any drummer proud. The kits are presented in a variety of configurations, providing the versatility for any player to continue wherever their "Drummer for Life" adventure might lead them.

"Maple has long been a standard, and birch a studio mainstay," remarks Mapex Brand Manager Jeff Mulvihill. "When you think of how drums sound on your favorite recordings in virtually any genre, there is a good chance that these are birch or maple drums that you're hearing. They are timeless classic options, and we are thrilled to bring this accessible, pocket-friendly series to drummers everywhere."
For details of available finishes and configurations, visit:
Mars Maple: http://mapexdrums.com/us/products/drums/drum-sets/mars-maple/
Mars Birch: http://mapexdrums.com/us/products/drums/drum-sets/mars-birch/