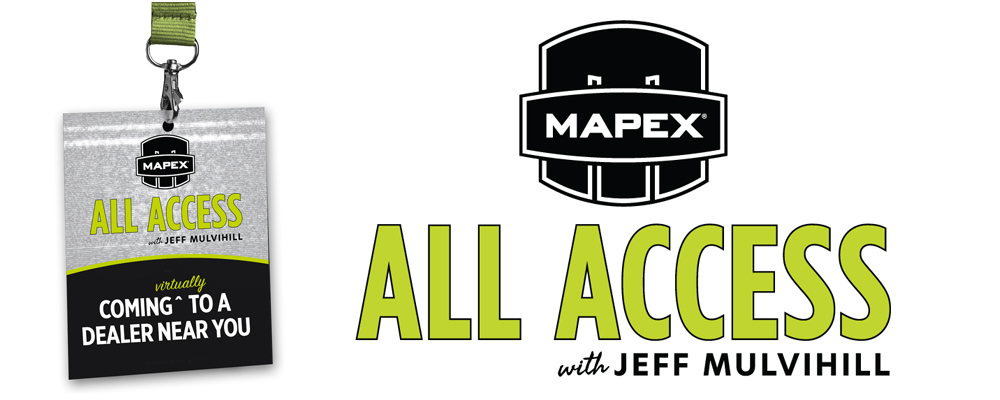 Mt. Juliet, TN – April 19, 2021 –
The successful Mapex All Access series of drummer interviews hosted by Drumming's Global Ambassador Dom Famularo extends now into producing individual virtual events tailored to reach each of our partner's core local and regional audience. Connection is vital in our industry, connection with each other as a team, connection with business partners, and connection with our customers, fans, and brand advocates. Put more simply, Mapex is blazing into today's market with a renewed commitment to connect drums with drummers despite the widespread challenges facing them.
"We are not letting any pandemic conditions stop us from bringing drum and gear information to our customers" remarks brand manager Jeff Mulvihill, "we would rather be showing our drums to our customers through clinics, shows, and trade events but we can't right now, and we need to find a different creative way. Mapex All Access Is the answer we have come up with to reach drummers, our most valuable assets, through our retailers our most valuable partners. "These virtual events, only temporarily replacing live interactive events, will endeavor to connect the Mapex Brand management and artists to enthusiastic customers through our valued retail partners."
Mapex All Access presented in partnership with a drum shop near you coming this May 2021.