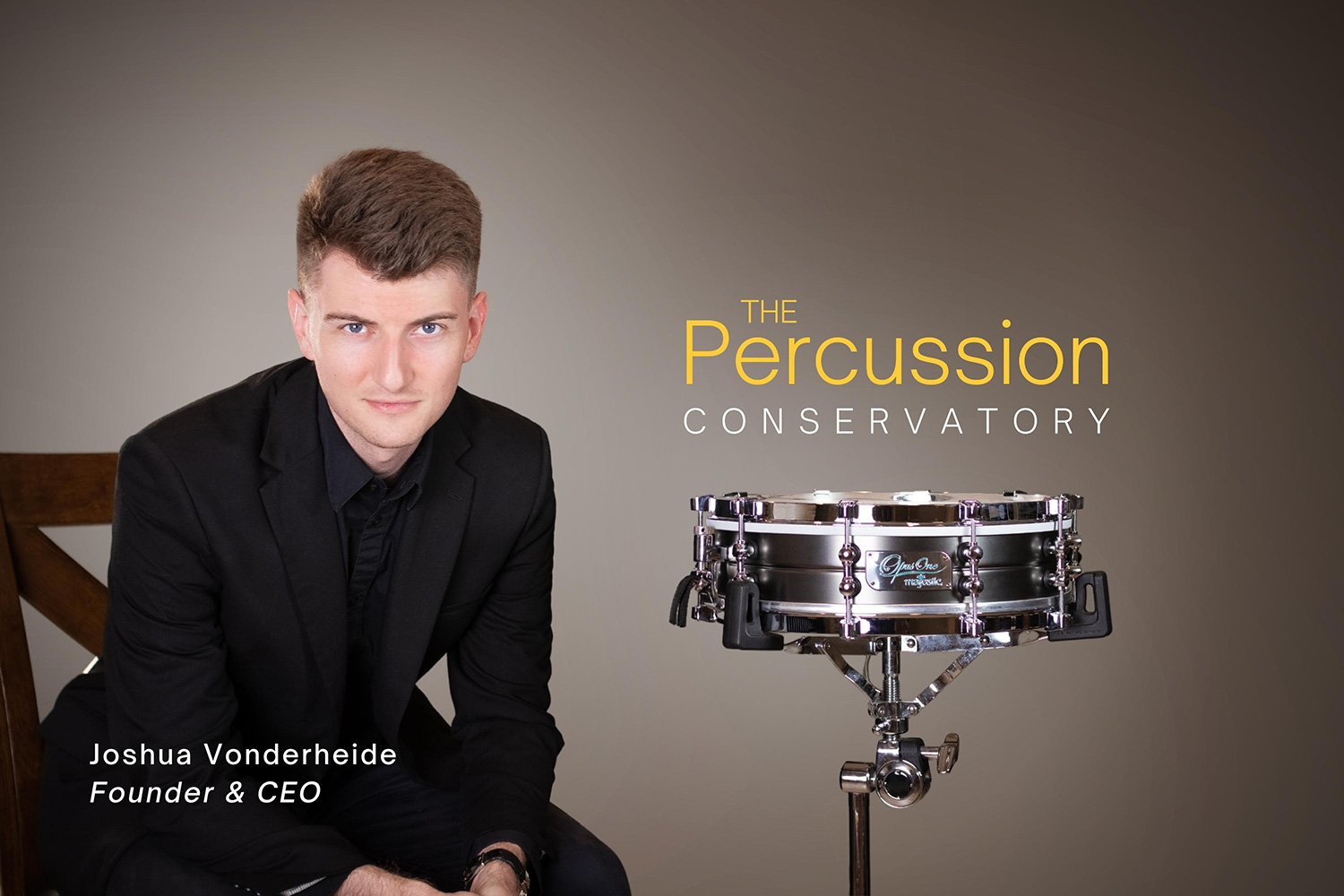 MT JULIET, TN, October 4, 2022…Majestic Percussion is proud to announce its partnership with The Percussion Conservatory. The Percussion Conservatory is an online education platform exclusively for classical percussionists that aims to make a career in percussion more accessible for passionate musicians all over the world. They offer a variety of different membership types, each tailored to individual players' specific needs.
In addition to providing world-class instruments to their recording studio, Majestic is supporting The Percussion Conservatory's mission to create the world's largest classical percussion scholarship. This year The PC Scholarship will award one student $2,000, a lifetime membership to the platform, and a beautiful Opus One snare drum by Majestic. The Percussion Conservatory's founder, Joshua Vonderheide praises the partnership, "The Percussion Conservatory is grateful for the incredible support from Majestic. We're excited to be expanding our platform and creating online percussion courses featuring Majestic instruments."
Vonderheide goes on to say, "We found Majestic to have a kindred spirit in their efforts to create comprehensive resources for students and professionals alike. With visions so closely aligned, The Percussion Conservatory knew that a lasting relationship with Majestic was a no-brainer." In less than a year, The Percussion Conservatory has amassed a world-class faculty, hosted over 45 masterclasses now available on demand, and translated essential repertoire resources into 17 languages. They've worked with over 150 members internationally, have reached tens of thousands of percussionists with their educational content, and have seen their first members gaining employment with prominent orchestras.
About Majestic Percussion:
Majestic Percussion traces its beginnings to 1921 with the founding of the Van der Glas company in The Netherlands. The Majestic brand became known for producing high-quality drum sets in the 1960's, and was gradually expanded to offer a the full range of concert percussion instruments that it is known for throughout the world today. Majestic has become the preferred brand of many discriminating percussion performers and educators who know they can rely on carefully constructed instruments born from both traditional percussion heritage and a culture of innovation.
Contacts:
Kate Richardson | kate@richlynngroup.com
The Percussion Conservatory | hello@thepercussionconservatory.com