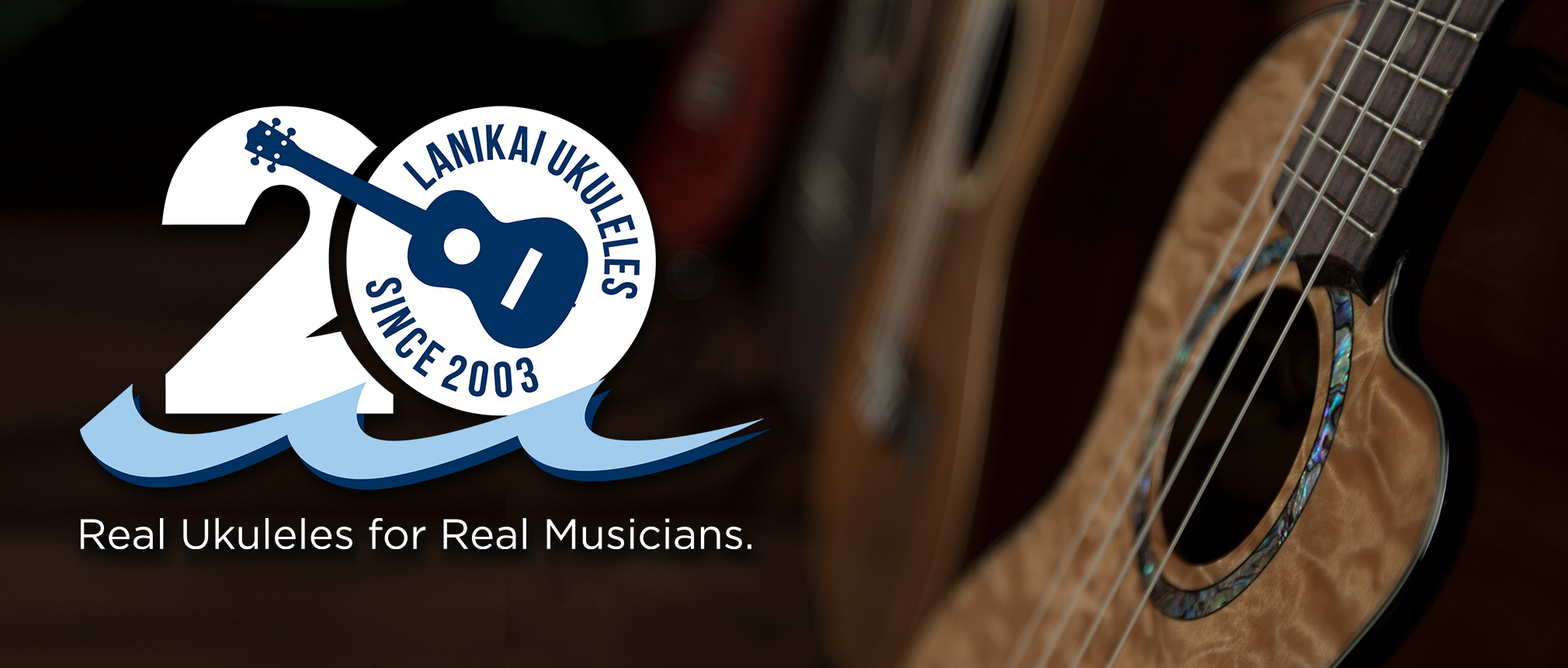 January 2023 – Mt. Juliet, TN… 2023 marks the 20th anniversary of the introduction of Lanikai Ukuleles. One of the premier ukulele brands throughout the world, Lanikai is well known for providing quality instruments for all musicians, from beginner to professional. From their inception, Lanikai has been dedicated to delivering instruments that inspire and elevate any performance. With ongoing commitment to innovation, Lanikai has offered unparalleled features, setting new standards across the industry. These unique features have long attracted the interest of professional performers accustomed to higher end instruments.
"I purchased my first Lanikai ukulele at 16," recalls songwriter and performer Julia Michaels, whose debut single "Issues" hit number 11 on the Billboard Hot 100 in 2017.  "I remember buying one because it looked so pretty and sounded awesome. I still love playing a Lanikai today for the same reasons. I have a part within my shows where it's just me and my Lanikai playing to the crowd. It's really special."
The Lanikai artist roster has continued to grow with performers who have similar stories about their love for the ukulele and their admiration for Lanikai.
"I've been playing Lanikai ukuleles for 18 years," says Alec "Cheef" Poletsky, co-founder of the band Kings of Ukulele. "On stage or in the studio, they have everything I need. From tone, feel, and wood choice, to cut-away access, pre-amp and strap buttons."
Lanikai Brand Manager Rock Clouser adds, "We are proud of the inspiration our instruments have provided over the past 20 years, and look forward to continuing that relationship while supporting future players in their love of ukulele."
The Lanikai line includes 4-, 5-, 6-, and 8-string ukuleles, offered in a variety of woods with both acoustic and acoustic electric options. Ukulele sizes include soprano, concert, tenor, and baritone. More recently, Lanikai launched an innovative and highly acclaimed series of bass ukuleles in 2020.
Giveaways in celebration of Lanikai's 20th anniversary will occur throughout 2023.