Mt. Juliet, TN – February 8, 2021 – Typically, this is the time of year when many band directors welcome the opportunity to network and attend concerts and clinics hosted by various educator conferences. Unfortunately, amidst the challenges of the pandemic, such events look very different as many organizations move to create an online experience for the very first time.
In an effort to continually provide useful free resources for band directors, KHS America has been working diligently to build upon their Virtual Education Series that was launched last spring. This new season of the series will focus on relevant topics and offer stimulating interaction with top experts. Free and easy access will allow band directors around the world convenient ways to participate, including the opportunity to receive a Professional Development Certificate for each session they attend live.
"All of our brands – from Jupiter Band Instruments and XO Professional Brass to Mapex and Majestic Percussion – share the belief that music is essential an essential part of life. It constantly changes both individual lives and society as a whole for the better," states KHS America Educator Relations Manager Rick DeJonge. "The circumstances that exist today are creating challenges for music educators, and we are trying to assist in meeting those challenges with helpful information, resources, and community. The goal with the continuation of our Virtual Education Series is to offer practical information and to create an interactive environment that recognizes current challenges while looking forward to the rapidly evolving future of music education."
The new season will begin with an exciting kick-off weekend virtual event on February 25-27, with one new clinic being presented each day. Featured artists and clinicians for this event will include Dr. Peter Boonshaft, Harry Watters, Pat Sheridan, and the Presidio Brass. Following the kick-off event, one new clinic will be presented each Thursday at 6:00 CT covering such topics as "How to Effectively Communicate with Your Administrator," "Building A Strong Percussion Ensemble," "Mariachi in K-12 Education and its Impact on Students" and more.
CLICK HERE to learn more about each clinic and how to register for these FREE events presented by the KHS America Academic Alliance.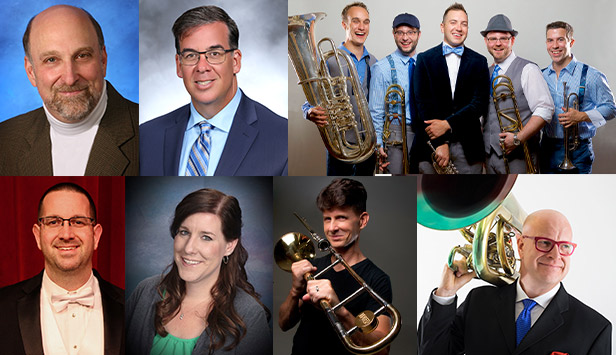 Virtual Education Series Kick-Off Weekend Presenters Dr. Peter Boonshaft, Len Lavelle, Thad Driskell, Susan Willmering, Presidio Brass, Harry Watters & Pat Sheridan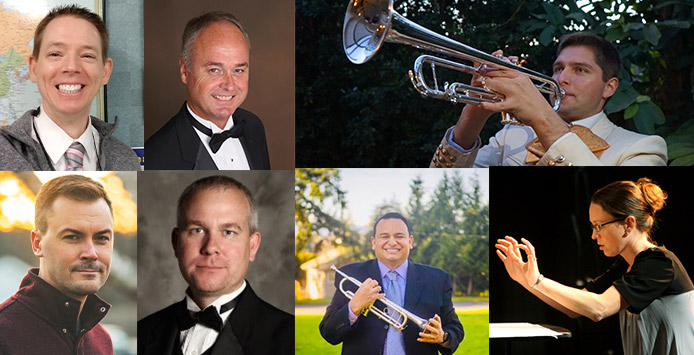 Virtual Education Series March Presenters Brian Duffy, Bojan Hoover, Mike Lynch, Scott Brown, Oscar Gariby, Ramon Rivera & Tonia Mathews