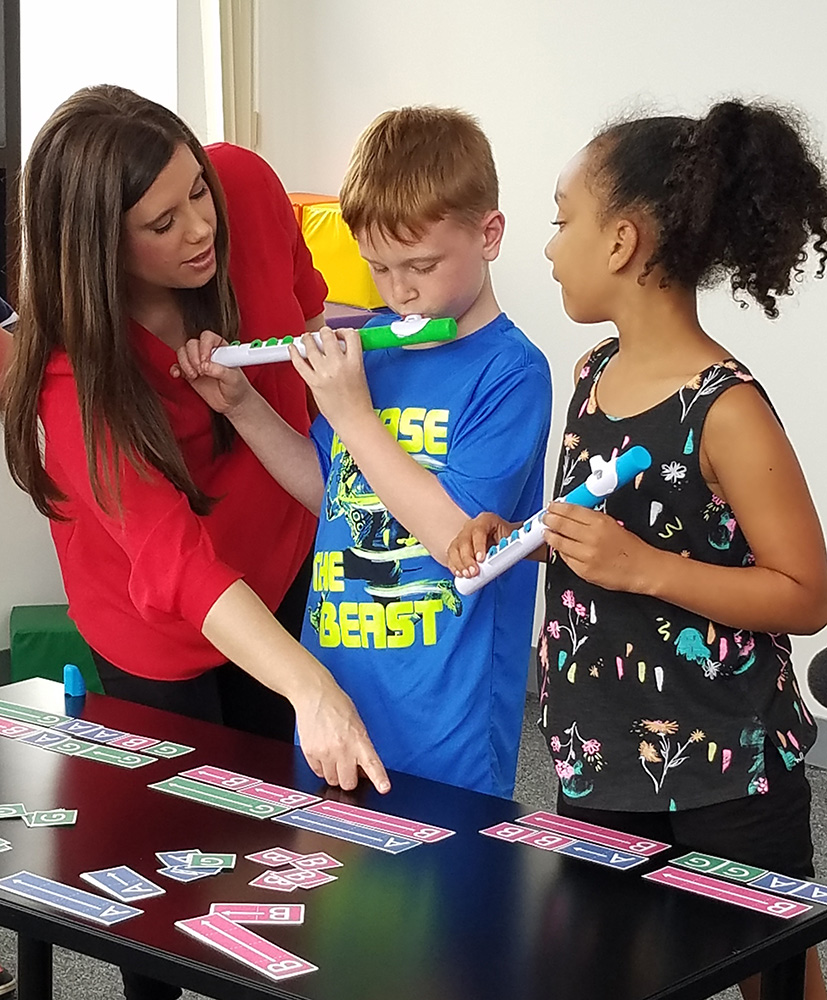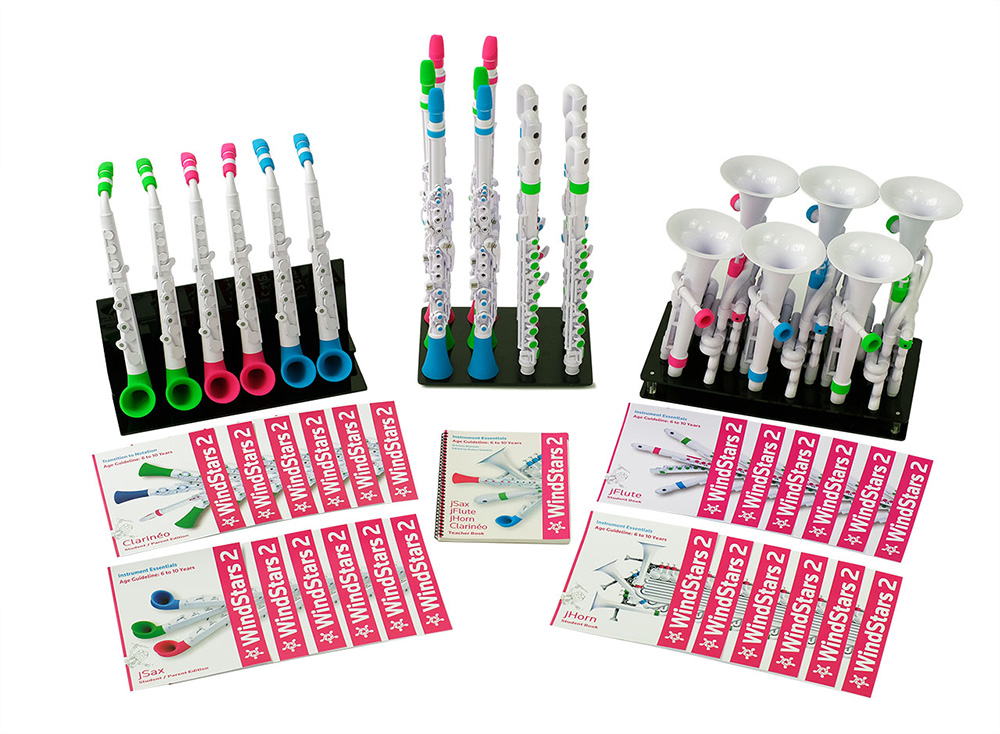 Mt. Juliet, TN – February 2021 – Beginning February 1, 2021, KHS America is pleased to announce the addition of NUVO pre-band instruments and WindStars curriculum to its distribution. Featuring a lightweight, ergonomic design, NUVO instruments are constructed of durable plastic and are 100% washable. Their attractive, bright colors combined with a high-quality tone help NUVO instruments generate enthusiasm and inspire kids and adults to make music.
"We are incredibly excited to partner with the NUVO team to expand music making in a fun, unique, and exciting way on multiple levels," said KHS America President Jerry Goldenson. "NUVO is an innovative company whose vision and core values are closely aligned with KHS America. At our core, we believe music is an essential part of every life."
NUVO President Max Clissold added, "We are thrilled to be partnering with KHS America to bring more musical opportunities to schools across the U.S. Our WindStars pre-band program dovetails perfectly with existing band programs and the shared vision of KHS America and NUVO brings us together with energy and enthusiasm to build business and inspire future musicians."
NUVO joins the strong KHS America family of music brands including SONOR Orff, Jupiter winds, Mapex drums, and Majestic percussion. "At NUVO, we are delighted to partner with KHS America to continue to make music accessible for children and adults" said Director of Music Education Brittany Bauman. "Through our partnership, musicians, music educators, and dealers will have increased access to innovative instruments that reinforce the joy of creating music."
NUVO's innovative, award-winning WindStars curriculum provides a bridge from recorder to band. The instruments and curriculum combined offer a turnkey solution which helps break down learning barriers while creating fun, long-lasting musical experiences in the classroom and beyond.
"Our companies are closely aligned in purpose and are strong advocates for music education," said Andy Strayer, KHS America Vice President Sales & Marketing. "This partnership will bring synergy and scale for KHS America to support our music retail partners and positively impact more musicians and school music programs throughout the country."
To learn more about Nuvo Instruments visit https://www.nuvoinstrumental.com/
KHS America is dedicated to the enrichment of lives through music performance and education by providing high-quality musical instruments and services designed to support musicians, educators, and our retail partners. KHS was established in 1930 and stands for Kong-Hsue-Sheh which translates to "Contribution to School and Society." The name expresses the organization's commitment to enhancing human quality of life and culture.