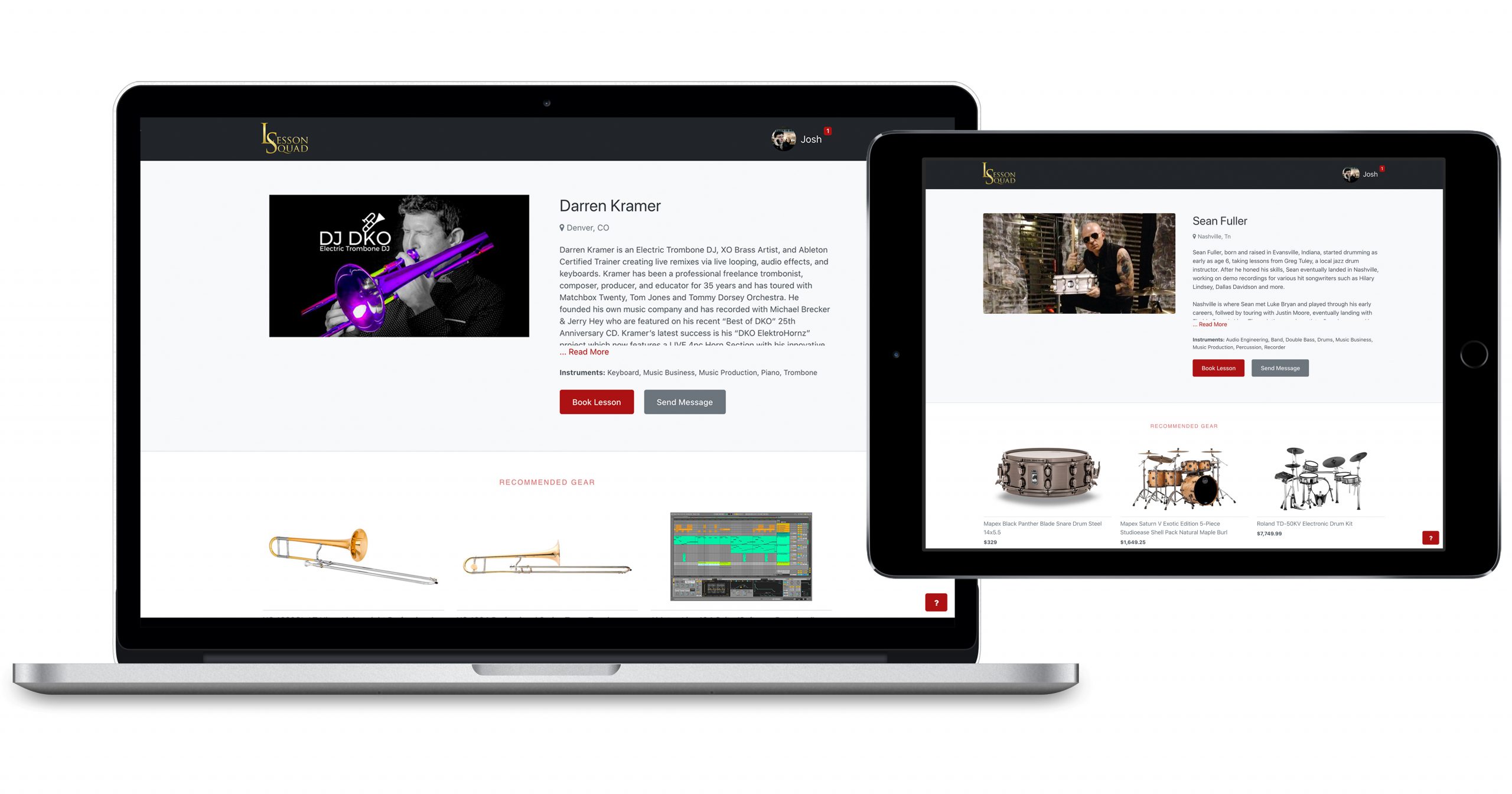 Mt. Juliet, TN – May 19, 2020 – KHS America has entered into a strategic partnership with Lesson Squad to digitally empower affiliated artists across all of its musical instrument brands, including Mapex Drums, Jupiter & XO Winds, Hohner Harmonicas and Accordions, Hercules Stands and more.
"We view this partnership with Lesson Squad as a contribution to the entire industry, which has been asking for digital innovation," says Jerry Goldenson, President and CEO of KHS America. "It is the only platform that meets the needs of all stakeholders such as touring artists, educators, students, retailers of all sizes, and of course, manufacturers like us."
Lesson Squad's platform allows artists to digitally recommend gear in a trackable way and be rewarded for their influence. If they teach, they can also manage lessons through the platform, either offline or online in Lesson Squad's virtual lesson rooms.
The 18 major brands under the KHS America umbrella are using Lesson Squad's platform not only to add value to their artist programs, but also to help facilitate the conversion of artist influence directly into instant e-commerce sales opportunities for their valued retail partners.
Lesson Squad has been developing and testing its platform with brands such as Mapex, Jupiter and Hohner over the past 6 months in preparation for a wider roll out to manufacturers and retailers across the industry.
About KHS America
KHS America is dedicated to the enrichment of lives through music performance and education by providing high-quality musical instruments and services designed to support musicians, educators, and our retail partners. KHS was established in 1930 and stands for Kong-Hsue-Sheh which translates to "Contribution to School and Society." The name expresses the organization's commitment to enhancing human quality of life and culture.
About Lesson Squad
Lesson Squad's software platform allows musical instrument manufacturers to digitally empower their artists and authorized dealers. The company was founded by Jimmy Pemberton and Josh Hoffman-Senn. After being incubated in the Harvard Innovation Lab, Lesson Squad caught the attention of major manufacturers who are looking to be at the forefront of digital innovation.
Contact: jimmy@lessonsquad.com