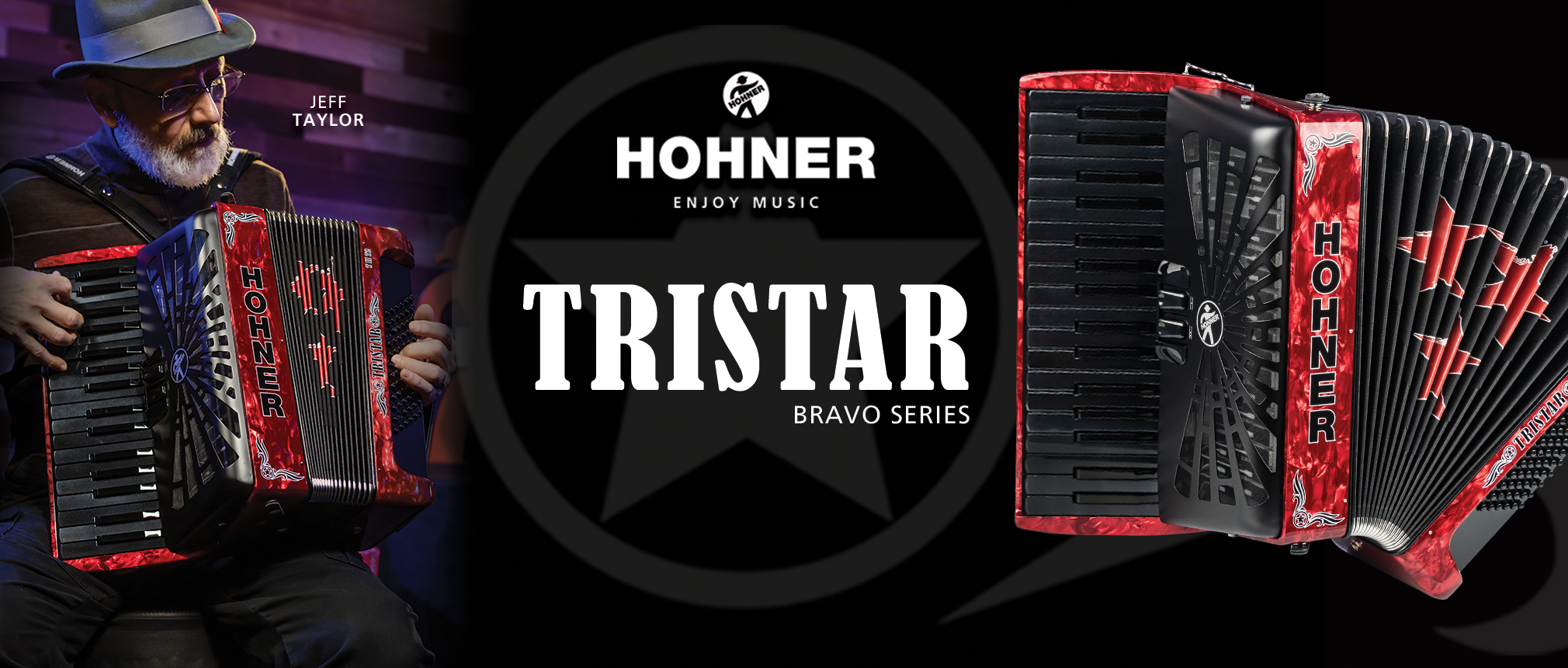 MT JULIET, TN, APRIL 1, 2023… Hohner, the world's leading accordion manufacturer, is proud to introduce the TriStar 34 Treble 72 Bass Accordion, designed to cater to the needs of country, Americana, rock, regional Mexican, and folk musicians.
The TriStar Accordion offers the perfect solution for contemporary artists looking for an instrument that provides them with excellent sound quality, versatility, and performance. The accordion's compact size and lightweight design make it easy to carry, while its 34 treble keys and 72 bass buttons offer the player a wide range of notes and chords to explore. Additionally, the accordion features three registers, providing even more tonal options for players to explore. The accordion's high-quality reeds and bellows produce a rich, warm tone, making it ideal for solo performances or accompaniment.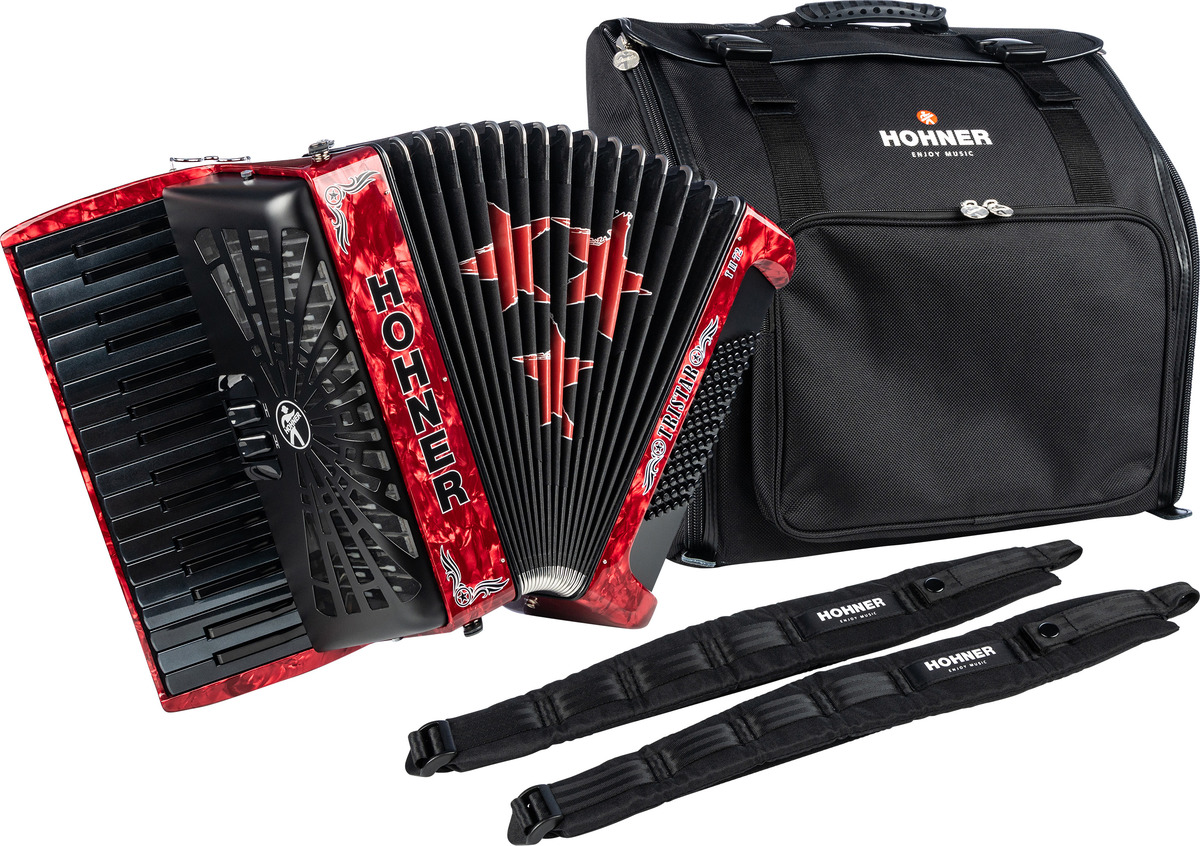 "The TriStar is an exciting addition to our accordion range," states Hohner Brand Manager, Gilbert Reyes. "It's lightweight, while still offering enough range to create rich voicings for different styles of music. We're confident that musicians of all levels will appreciate the quality and playability." The TriStar Accordion is set to become a popular choice among full-time accordion players, and keyboard players looking to utilize accordion as well. "The TriStar is perfect for touring and session keyboard players looking to add accordion," adds prominent Nashville accordion artist, Jeff Taylor. "If they were to own one accordion, this should be the one!"
For more information about the TriStar, please visit www.hohner.de.
About Hohner
With over 160 years of technical expertise, a sympathetic ear for their customers, and countless collaborations with musicians and teachers, Hohner has continuously improved their craft – and will continue to do so. As a world market leader for harmonicas and accordions, Hohner remains inspired by their commitment to their craft, traditions and passion for music. Their mission is to pass this passion to their customers, with perfectly crafted instruments enabling them to enjoy music.
Media Contact
Kate Richardson | kate@richlynngroup.com