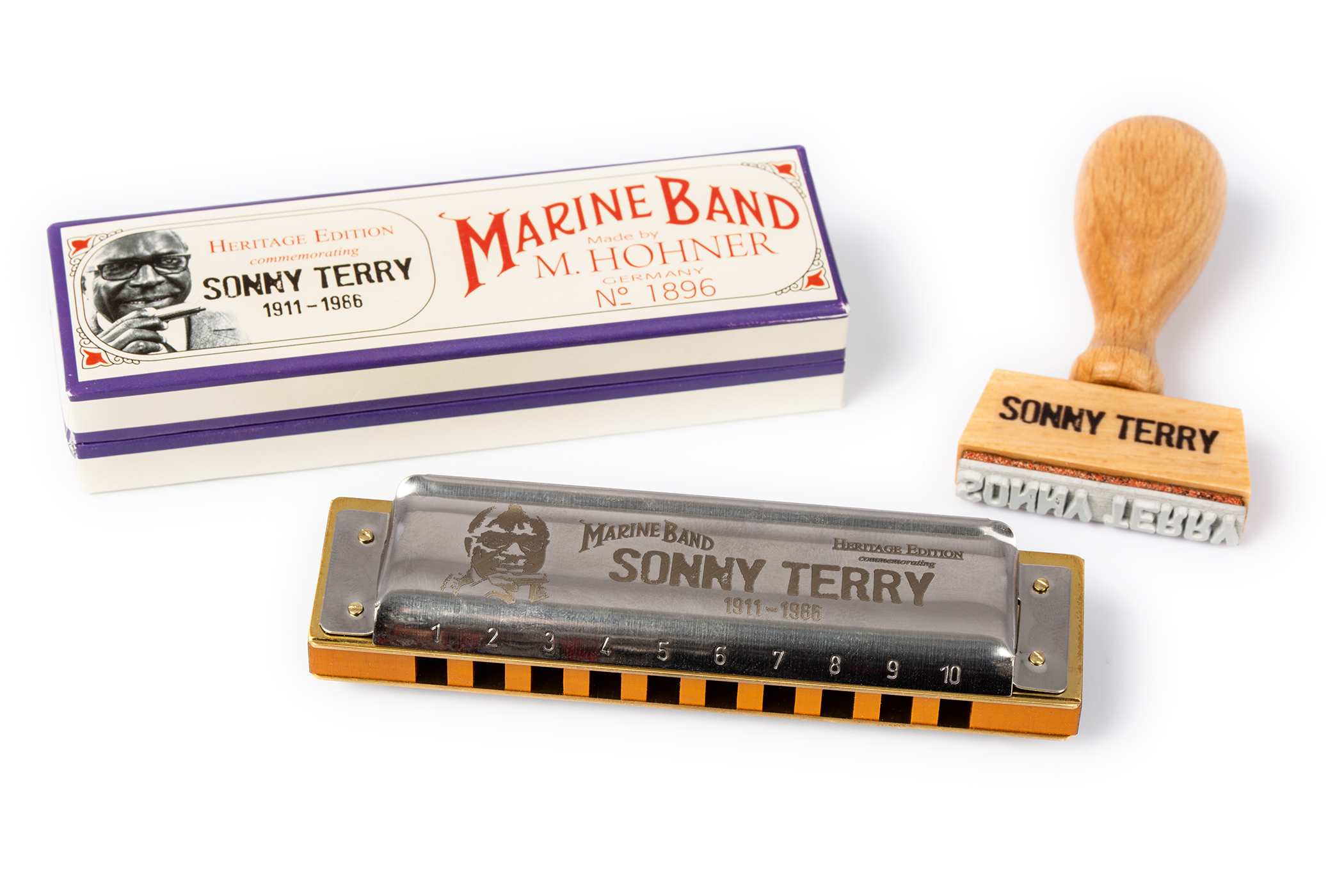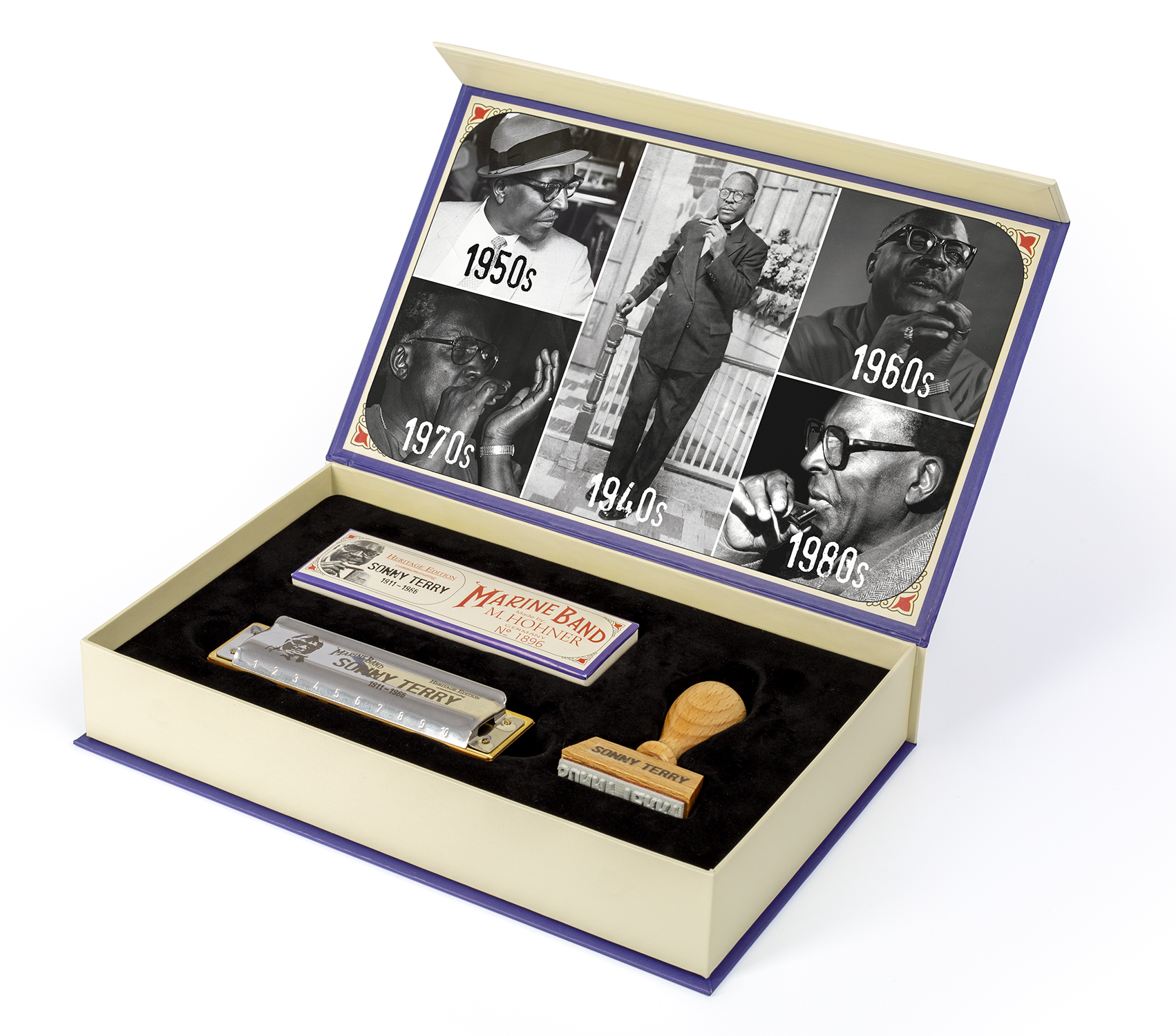 Hohner – Distributed by KHS America – Mount Juliet, TN – January 16, 2020 – HOHNER Musikinstrumente GmbH, the leading manufacturer of harmonicas, is proud to announce the release of a Sonny Terry Heritage Edition Harmonica, posthumously commemorating one of the most influential artists in the blues harmonica scene. The harmonica, a Marine Band 1896 with custom engraved cover plate and an orange/black lacquered pear wood comb is specially a specially made 10-hole diatonic in the key of C, paying homage to the original instruments upon which he created his unique style. The Sonny Terry Heritage Edition Harmonica is packaged in a beautiful vintage cardboard box. For fans, collectors and players alike, the box also contains a signature stamp, which is a replica of the stamp that blind musician Sonny Terry used to sign autographs.
The instrument is handcrafted in Trossingen, Germany – where the original Marine Band 1896 that Sonny Terry played, was made.
As one of the greatest and most original harmonica players the world has ever seen, Sonny Terry remains an iconic role model for blues musicians around the globe. He influenced many of today's players with his signature sound and style, which helped shape the blues in the early 20th century.
Born in North Carolina in 1911, he grew up during the growth of an era of folk blues. As a solo artist, but primarily known for his work alongside his equally gifted duo partner Brownie McGhee, Sonny Terry was successful for decades, until the end of his life in 1986. The impact of his work will be felt for generations. Sonny Terry truly is a harmonica legend.
About Hohner Musikinstrumente GmbH:
Hohner Musikinstrumente GmbH is the world market leader for harmonicas and accordions located in Trossingen, Germany. The long tradition of manufacturing high-quality harmonicas and later accordions, melodicas and recorders, began as early as the 19th century. The products are made available in 85 countries through a wide spanning network of distributors. Millions of music lovers all over the world play instruments by HOHNER. For further information, please visit: www.hohner.de