The business of musical instruments can be a very visually appealing one, so while you're cultivating your Instagram feed with that gorgeous guitar finish or shiny new saxophone, make sure you're posting at the best times to maximize engagement.
With the introduction of Instagram Shopping, it is now easier than ever before to sell your products via the app. Here are some tips on the best times to post to reach your audience:
The best times to post on Instagram for consumer goods are Saturday at 11 a.m. and 1 p.m.
Wednesday tends to see the most consistent engagement throughout the week.
The safest times to post are every day from 10 a.m. to 3 p.m.
Monday is the least engaged day for consumer goods on Instagram (likely catching up on work and spending less time shopping online).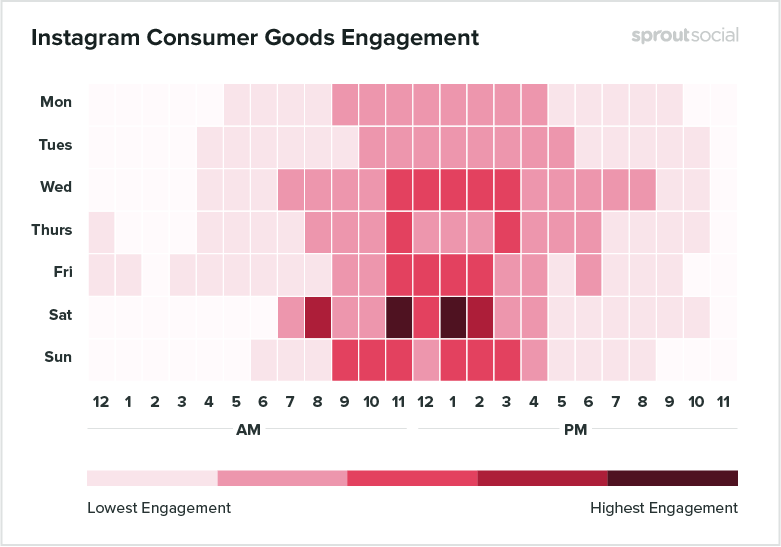 The best time to post on Instagram for education is Monday at 8 p.m.
Monday has the most engagement for education of the week (think of the weekly updates for students).
The safest times to post are weekdays from 11 a.m. to 4 p.m.
Sunday has the least amount of engagement for education on Instagram.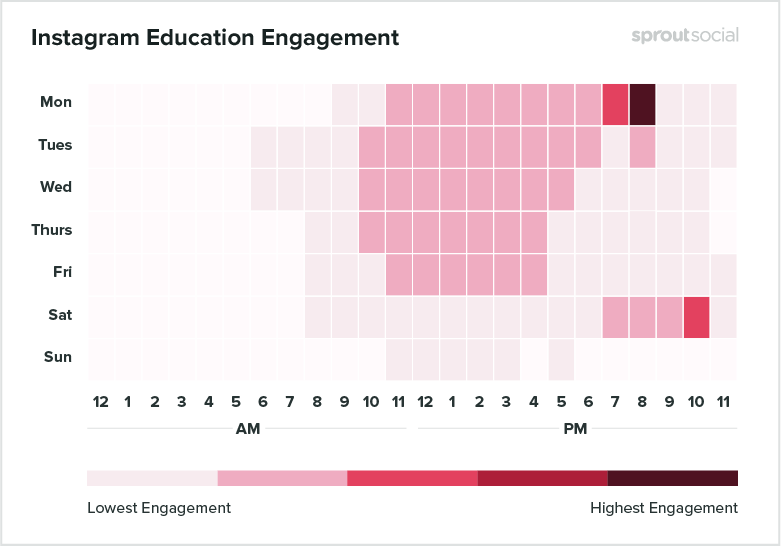 View the full article at https://sproutsocial.com/insights/best-times-to-post-on-social-media/