Twitter is the most valuable social media platform in terms of creating the brand experience for your customer. It is your best opportunity to answer a question, concern, or comment in real time. (35% of customers will not purchase from a company if their social media message goes unanswered, so we suggest you do!
While Facebook is good for sharing information with those who are already familiar with your company, the use of hashtags on Twitter allows you to join and track relevant conversations, and increase engagement on your tweets by using already trending hashtags.
The best start to engaging consumers on Twitter is by tweeting during the right times:
The best time to post on Twitter is Saturday at 1 p.m.
The weekends as a whole are better than weekdays for B2C engagement.
The best times to post any day are early afternoon, from 1 p.m. to 3 p .m.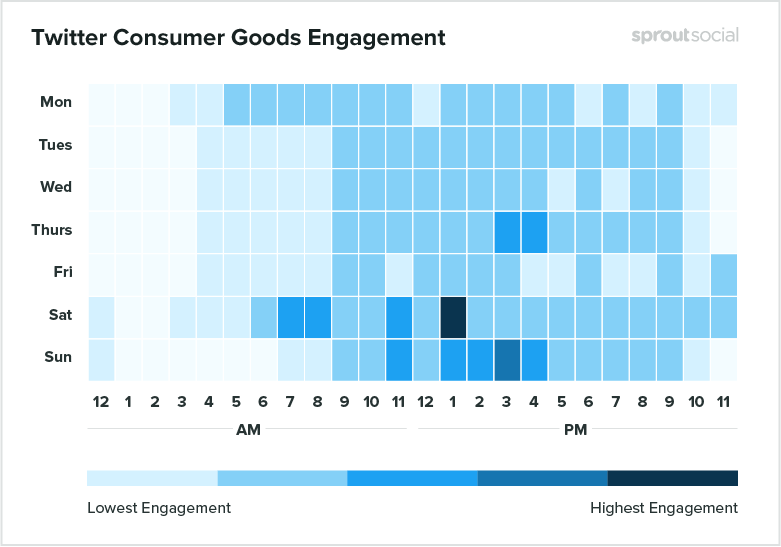 The best times to post on Twitter for educators are Monday at 3 and 7 p.m. and Saturday at 3 p.m.
The best day to post on Twitter for educators is Monday.
The safest times to post are Monday through Friday 9 a.m. to 1 p.m.
Weekends still see a lot of engagement, but Sunday ranks the lowest.