Facebook is the most frequently visited social media site by its users, with 71% of its users logging in every day according to a Pew Research study.
No matter if you're selling online or in store, Facebook can be a major player in driving awareness, leads, and sales. For consumer goods brands, here are the best tips to best reach your customers:
The best times to post on Facebook are Thursday at 2 p.m. and Friday at 11 a.m.
Other notable high engagement times are Wednesday 11 a.m. to 3 p.m., Thursday at 4 p.m. and Friday from 10 a.m. to 3 p.m.
It's generally safe to post weekdays from 10 a.m. to 6 p.m. (likely for at-work online shoppers).
Weekends have the lowest engagement rates for consumer goods brands.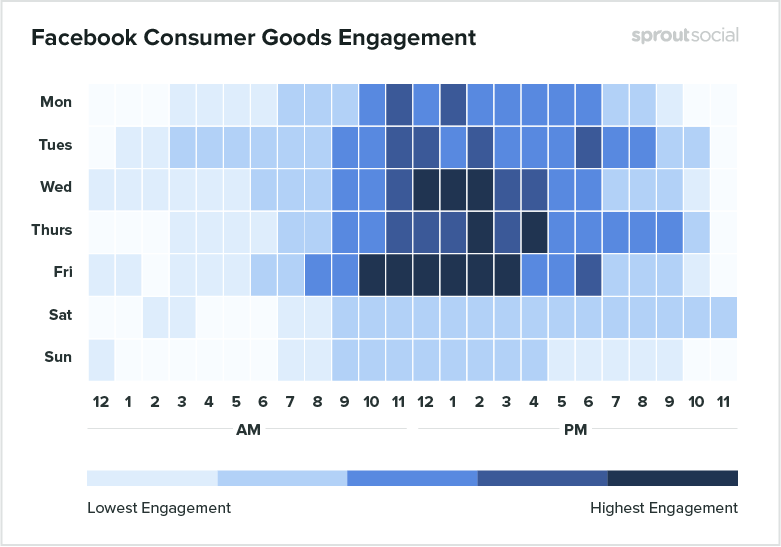 Facebook can also be a great way to reach educators, but at the same time windows as above will not be as effective. To maximize reach to educators, here are a few more tips:
Thursdays between 2 and 3 p.m are the best times to maximize engagement.
Between Tuesday and Thursday from 11 a.m. to 5 p.m. is safe to post.
Fridays and weekends drive the least amount of engagement.